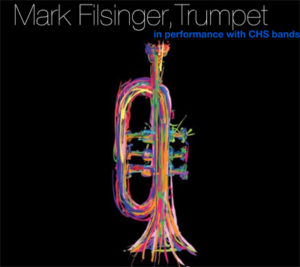 Dr. Mark Filsinger, a trumpeter, composer and assistant professor of music education from SUNY Buffalo State will spend Monday and Tuesday teaching East Greenbush music students as part of a two-day guest residency at Columbia High School. Filsinger is a highly sought after classical/jazz artist and educator.
The two-day residency will culminate with a concert featuring Dr. Filsinger and the Columbia Concert, Symphonic and Jazz bands on Tuesday, March 29 at 7 p.m. in the Columbia auditorium.
Donations of $3 per individual and $10 per family are suggested. Proceeds will benefit the East Greenbush Friends of Music scholarship program. All families and community members are cordially invited!