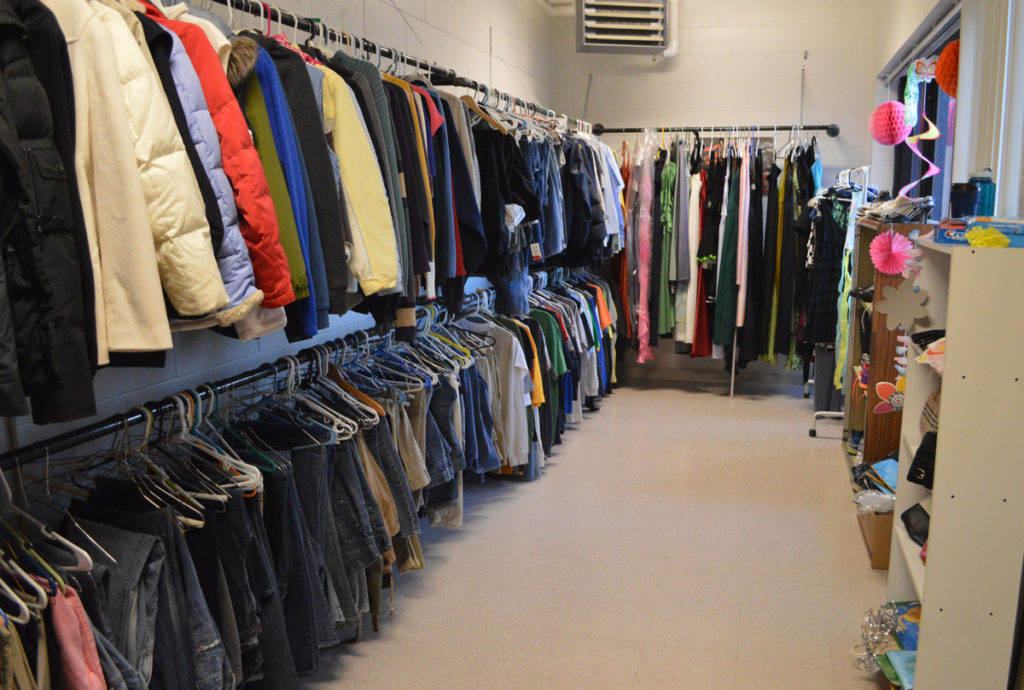 It's been a little over a year since Columbia High School opened the Basement Boutique, a free clothing store for all students on the second floor. Throughout the school day, students are allowed to shop for jeans, shirts, dresses and jackets and take what they want.
In previous years, the school had given out donated prom dresses. But it wasn't until a student suddenly became homeless last year that teachers and staff transformed an old storage room for textbooks into the Basement Boutique.
The free store survives on donations of clothes, mostly from teachers and staff.
Recently, the East Greenbush Teachers Association delivered bags and bags of clothes from across the District. Students in the Life Skills program have been washing the clothes and adding them to the store.
"The East Greenbush Teachers' Association is all too happy to help any and all students that visit the Basement Boutique at Columbia High School," said Social Studies teacher James Driscoll.