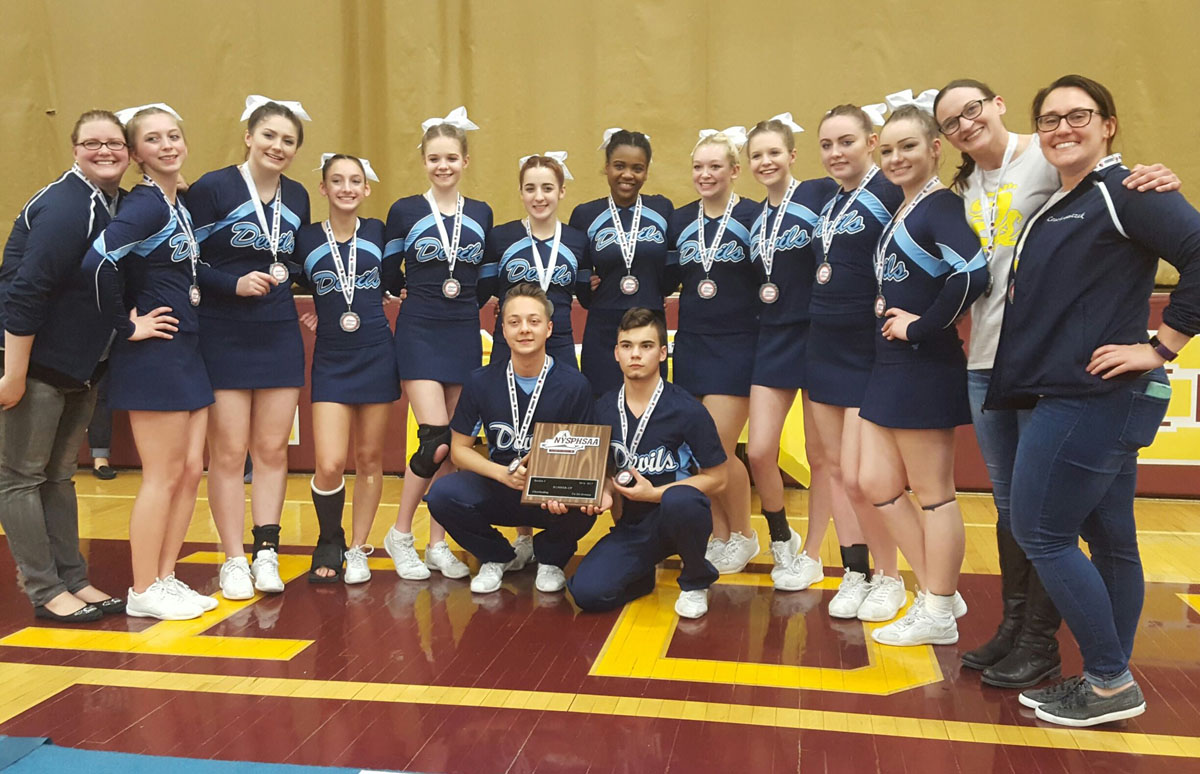 The Columbia Cheerleading team finished as runner-up of the Section 2 Cheerleading Championships at Colonie High School on February 25. Competing in the Varsity Coed division against Shenendehowa, Ballston Spa and Schuylerville, Columbia hit the mat with high energy, engaging the crowd from beginning to end.
"We added a few new skills and reworked parts of the routine due to an injury at last week's competition," said Columbia Cheerleading coach Christine Kawczak. "The pyramid and jump sequence were solid and the best they've been all season. The crowd erupted at the end of the routine, validating a job well done."
Of 24 teams competing in both divisions, Columbia scored in the top 10.