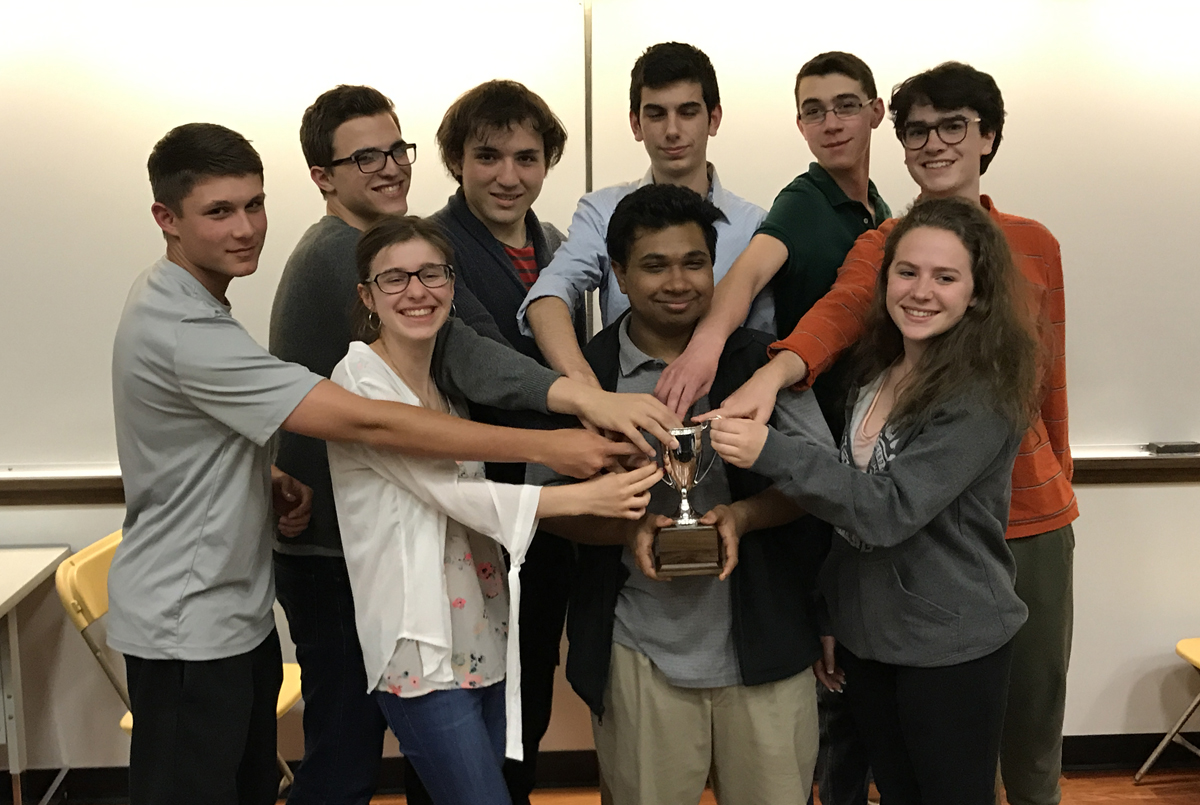 Columbia's MasterMinds team placed 2nd in the Capital Region at the high school trivia competition on Thursday at Siena College.
Columbia had a 9-3 regular season record and earned a share of the league championship. The team then won its first four playoff games, including the semifinal against Troy High School, before falling to Bethlehem in the championship.
Aric Sanchez '17 and Jonathan Sills '18 were selected to the league's All-Star Team.
"We are very proud of how hard the kids worked this year," said Columbia math teacher Scott Monuteaux, who coaches the team with math teacher Stefani Monuteaux. "They have come a long way since the beginning of the season and have come together as a team. Each member of the team contributed to the overall success of the program."
MasterMinds is a trivia quiz show for students from 29 local high schools. Students answer questions individually and collectively in topics such as art, literature, history, geography, mathematics, pop culture, and more.