East Greenbush Central School District recognized the 2017-18 Volunteers of the Year at the Board of Education meeting on April 17 at Green Meadow Elementary School. Individuals were nominated by staff from each school, Athletics and Central Administration.
During the volunteer recognition ceremony, each honoree was introduced and received a certificate from Superintendent Jeff Simons.
Congratulations to our Volunteers of the Year and thank you for all that you do!
Donald P. Sutherland Elementary School
Jaime Davis
Genet Elementary School
Jessica Sweeney
Green Meadow Elementary School
Kelly Panasci
Red Mill Elementary School
Jennifer Acker
Howard L. Goff Middle School
David Durkin
Columbia High School
Jenn Serian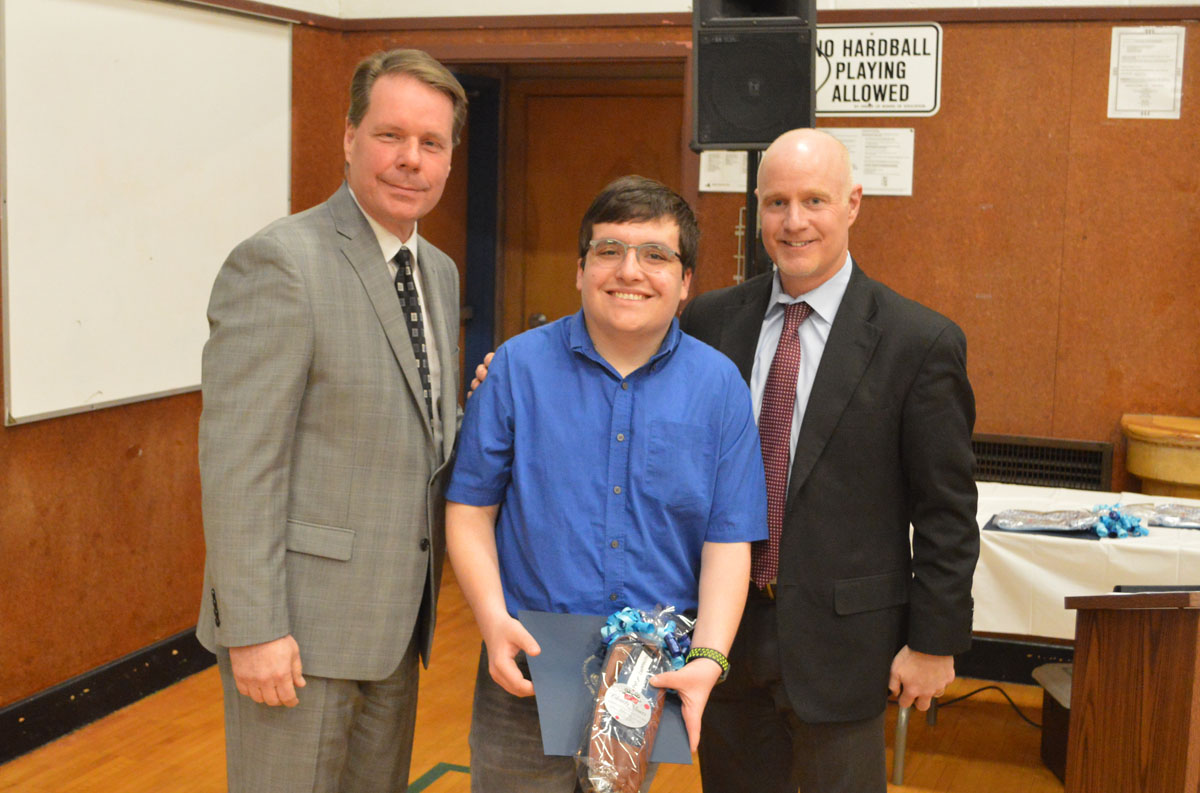 Columbia High School
Peter Tedeschi
Columbia High School
Bryel Weinlein
Athletics
Anthony Parissi
Central Administration
Carol Orvis
Bell Top Elementary School
Kelly Egan
Athletics
Eric Hart