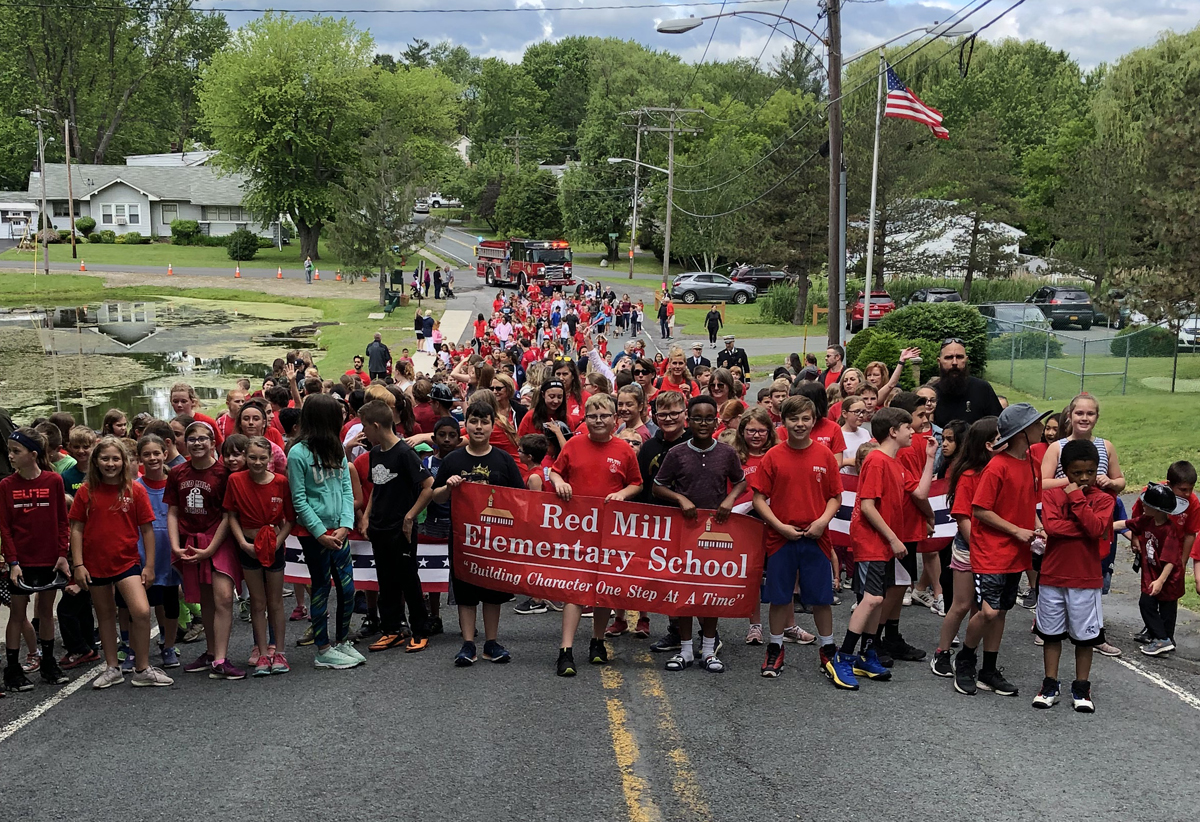 Red Mill held its 5th annual Character Education Walk on June 14, starting with a school-wide assembly in the gym and then a walk around Hampton Manor Lake escorted by the Clinton Heights Fire Department and East Greenbush Police Department.
Each year, the Character Education Walk supports a charitable cause, and this year, $583.00 was donated to the Clinton Heights Fire Department. The nearby volunteer fire department visits Red Mill each fall to teach students about fire safety.
During the assembly, Commissioner Seth Tracy presented Red Mill Principal John Caporta with a plaque for his years of service and dedication to the community and the department's fire prevention efforts.
"I have greatly enjoyed having a very positive relationship with our friends in the Clinton Heights Fire Department," Mr. Caporta said. "Their support of our students, staff, families and me has been amazing during my 26 years as principal of the Red Mill School. I will always value the kind words and plaque presented to me by Commissioner Tracy last week at our Character Education Walk."
In past years, Red Mill has supported the veteran support group Rebuilding Warriors, the Make-a-Wish Foundation, and two local animal shelters, Peppertree Rescue and Mohawk Hudson Humane Society.
"The Red Mill school community shares a special relationship with the Clinton Heights Fire Department," said Red Mill Social Worker Maria Fontaine, who organizes the Character Education Walk. "The students always look forward to following the fire engine on the walk, as well as arriving back to school to see the hook and ladder engine proudly displaying the American flag."