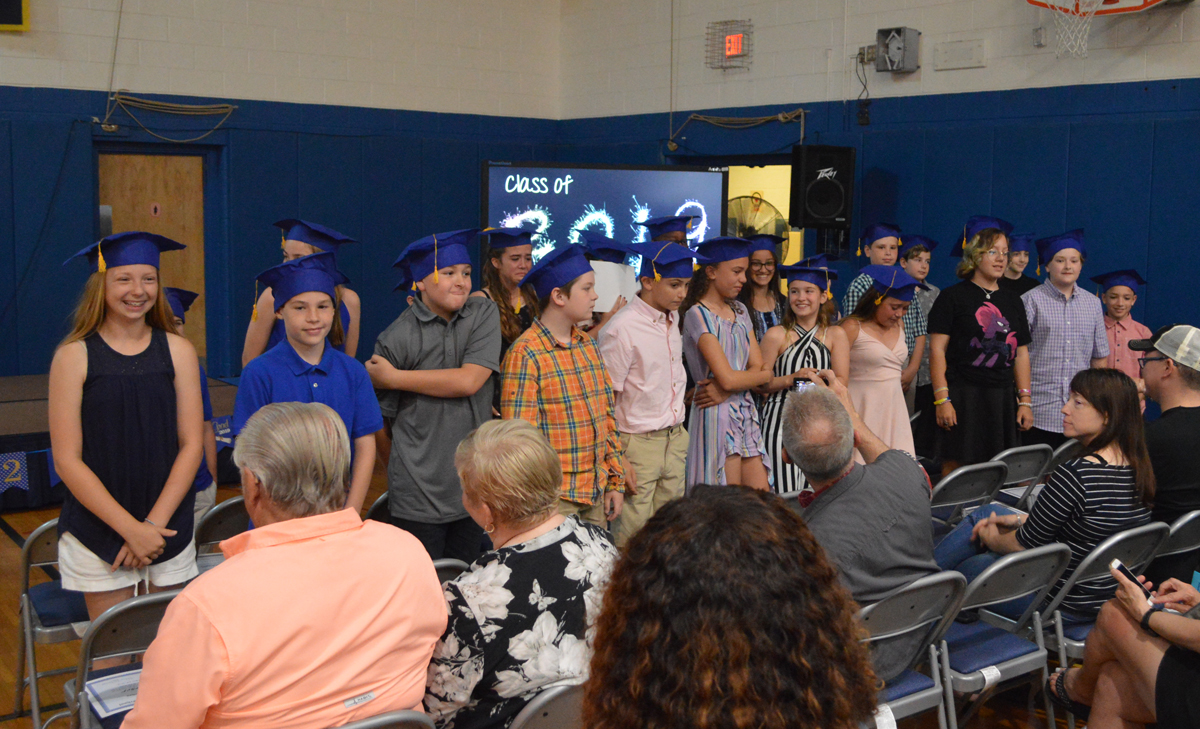 Fifth grade students walked across the stage in the Donald P. Sutherland Elementary School gym on Tuesday to receive certificates, signifying their graduation from elementary school. The students will attend sixth grade at Howard L. Goff Middle School next year.
One of the highlights of the ceremony was a beautiful photo slideshow produced by Mrs. Diane Dewey, a teaching assistant at DPS. It celebrated the fifth grade class, their activities throughout the school year and their future plans.
Principal Jack Alvey led the ceremony, and along with fifth grade teachers Mrs. Jennifer Adams and Mrs. Susan D'Amico, offered advice to the graduating class.
"As our school song goes, tomorrow will be your last day of school in the halls of Sutherland," Mr. Alvey said. "Enjoy it and take pride in all you have accomplished as you walk down the red carpet and out to the bus for the last time. Best of luck in sixth grade and take pleasure in being a kid. Don't grow up too fast!"
Congratulations to the graduates!