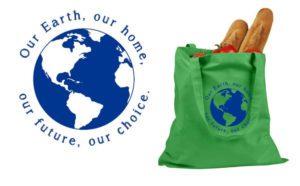 Earth Day is just around the corner and so is the New York State law that ends single-use plastic bags! To help keep the earth clean, Columbia's Science National Honor Society and the Serious About Science club are selling Earth Saving Reusable totes.
Proceeds will benefit school community activities, like Dinner with a Scientist by keeping it free for all who wish to attend. Additionally, for every bag sold, $1 will be donated to help clean up our oceans! Help us make the world a better and cleaner place one bag at a time!
Each tote costs $8 for pre-orders and $9 after March 20. Students will be selling the bags in school while supplies last.
The totes are also available for purchase on our online store if ordered before March 20. There will be a limited amount of Bags available for purchase after that time.