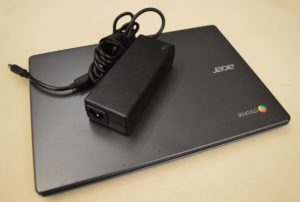 The East Greenbush Central School District Board of Education approved the purchase of 650 chromebook tablets at Wednesday's special Board of Education meeting which will provide all incoming kindergarten and grade 1 students with a chromebook device this fall. The chromebook comes with a stylus for easier use by younger students.
With the purchase, all K-12 students would have a district provided chromebook to assist them with remote learning, as well as, increased technology in the classroom. Students in grades 2-12 were already scheduled to have chromebooks for the upcoming school year.
"Our Board of Education has prioritized equity for students and families as we reopen our schools," said Superintendent Jeff Simons. "Ensuring all students have digital access to learning is an important step towards meeting the learning needs of all children. The purchase of this technology will enable our youngest children to connect to learning in ways which are fun and engaging."
The cost of purchasing the new chromebooks for kindergarten and grade 1 is $165,636.90. The district would be reimbursed by BOCES in the amount of approximately $93,000 during 2021-22, so the net cost of the purchase amounts to approximately $72,000.