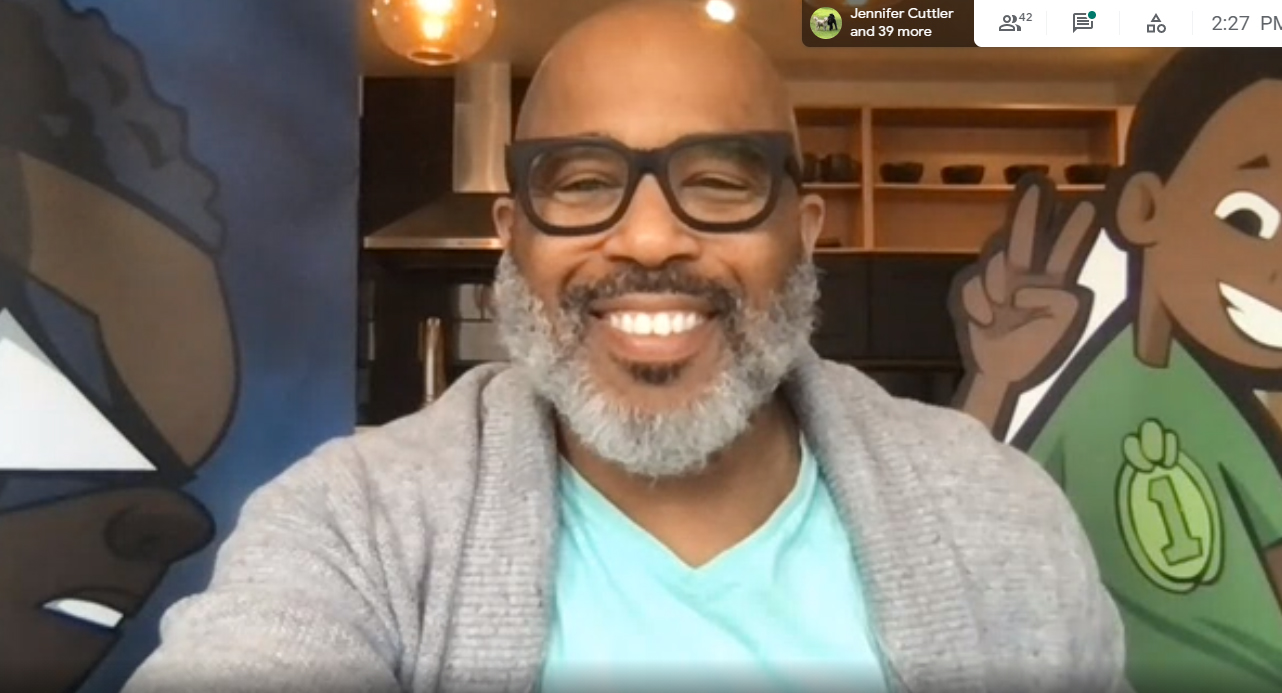 Green Meadow Elementary School hosted children's book author Ty Allan Jackson for virtual visits on Thursday and Friday last week. The author of "The Supadupa Kid" and "Danny Dollar" is also a motivational speaker who advocates for literacy programs that inspire young readers.
During his virtual presentation, Mr. Jackson discussed the themes of money and entrepreneurship from "Danny Dollar." He even played a trivia game with the students to find out how much they know about money. At the end of the program, Mr. Jackson answered questions from students.
This virtual guest author visit was funded by a Stewart's Shops Holiday Match grant to the school and coordinated by the PTO.