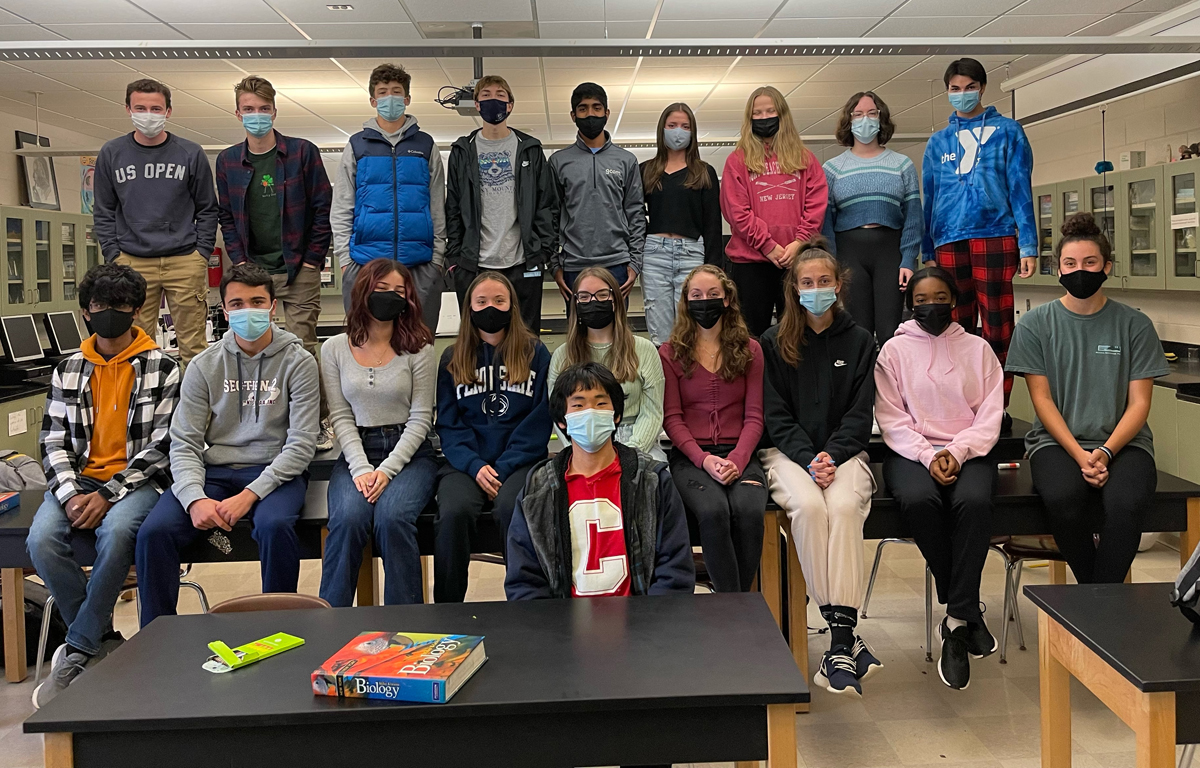 Columbia High School has inducted 27 students into its Science National Honor Society. The organization supports science awareness and career exploration.
Requirements for the Science National Honor Society include an 85% GPA, no grade lower than 85% (weighted) in any science class, taken or be enrolled in at least one honors or AP science course by junior year and be taking a second-year science course in their senior year. Once inducted, students must complete 10 hours of science-related community service and attend at least one science lecture.
"The group is off to a strong start having already hosted our first Dinner with a Scientist event and laying out big plans for the future!" said Columbia Science Teacher Tom Ross.
Congratulations to the following students!
Kaitlyn Burke
Hubert Chang
Taylor Childs
Nathan Davis
Lauren Ernst
Evan Farnan
Anthony Ferrara
Conor Frost
Anika Galkiewicz
Nathan Geng
Anna Hallock
Julia Hannum
Ethan Harris
Jordan Jakielaszek
Renaya Kelly
Cara Lallier
Shashwat Panigrahi
Isabella Pioggia
Haley Prendergast
Thomas Roche
Ashish Roddam
Maria Rybakov
Justin Sapienza
Ryan Seely
Gabe Tucker
Makenzie Wagner
Steven Yang