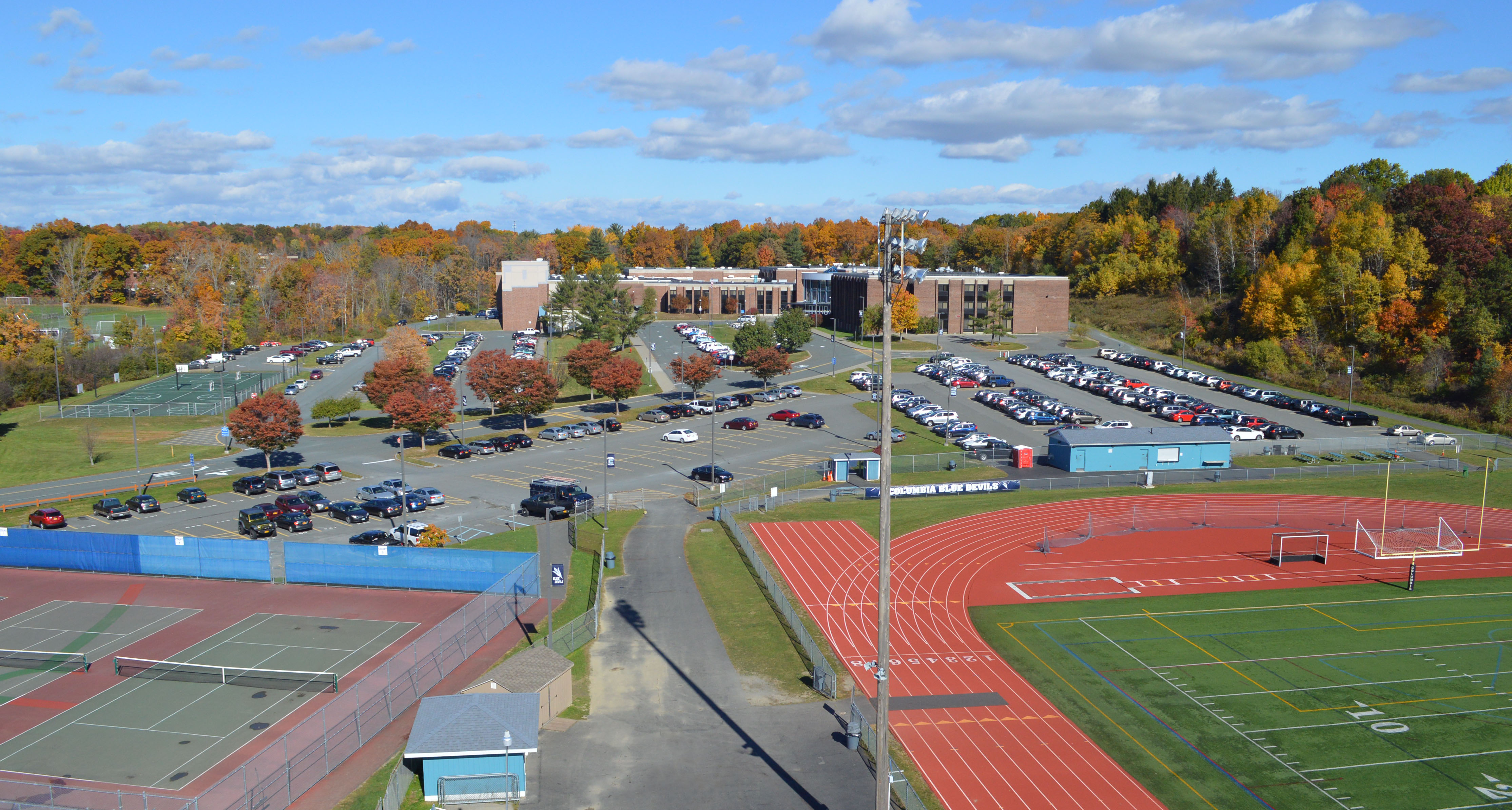 Columbia High School will welcome its incoming 9th graders and any new students to Freshman and New Student Orientation on Thursday, September 1 from 9:00 to 11:30 a.m. Students should be dropped off in the lower parking lot and then proceed to the West Lobby entrance (near the auditorium and cafeteria).
Students will then enter the auditorium for an introduction of school administrators, counselors, student leaders and staff. The program will also include breakout sessions and tours of the building led by student ambassadors.
After the program concludes, students will exit the building via the West Lobby doors and walk to the lower parking lot to be picked up.
If a student is unable to attend in person on this day, please contact Mrs. Farnan at FarnanPa@egcsd.org to inquire about an alternative arrangement.
Freshman and New Student Orientation
Date: Thursday, September 1
Time: 9:00-11:30 a.m.
Location: Columbia High School (students should be dropped off in lower parking lot and proceed to West Lobby entrance)