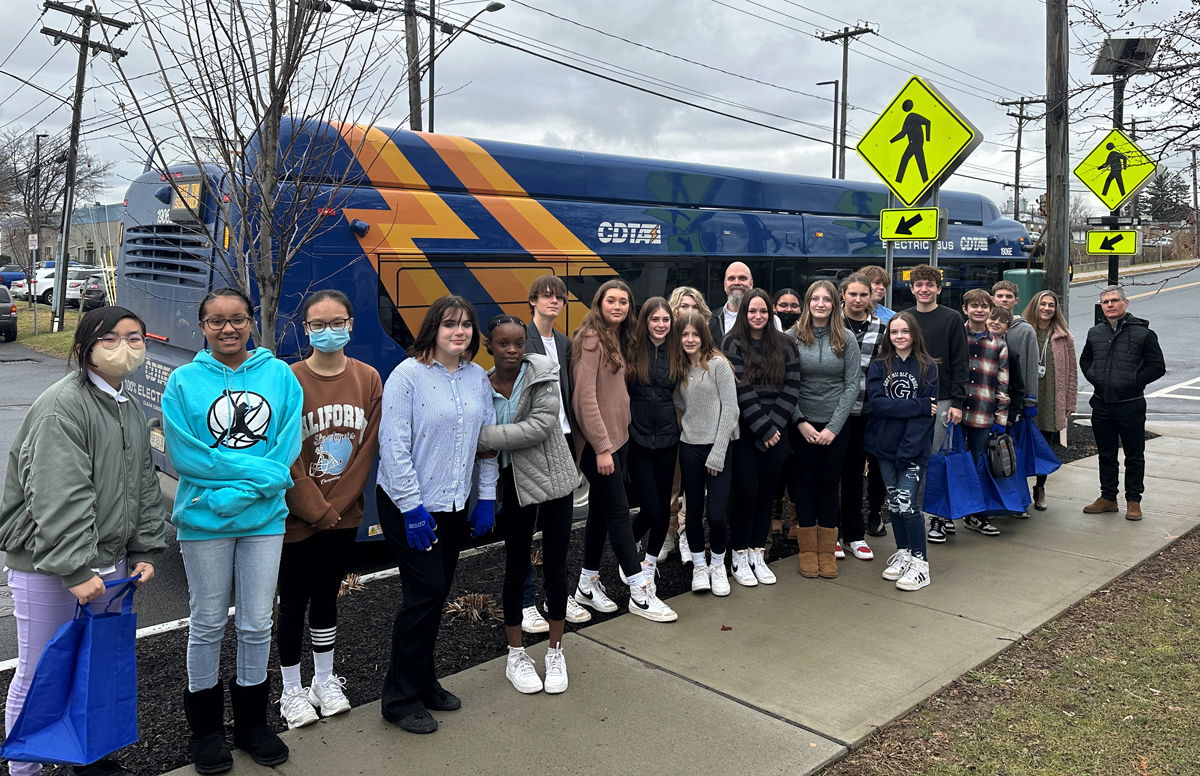 As part of the 8th grade Home & Career Skills career development curriculum, students from Howard L. Goff Middle School enjoyed an educational workplace site visit field trip on Thursday to the Capital District Transportation Authority (CDTA) in Albany. The company generously picked up students in an articulated CDTA bus and delivered them back to school in one of their newer electric buses.
Students learned about CDTA and the world of work as they took a tour and met with employees.
"We learned how you need multiple soft skills in order to be successful in a career surrounded by others," said Danielle Dikant. "Some soft skills involved are communication, teamwork, dependability, and achieving."
CDTA CEO Carm Basile met with the students during the visit.
"He made a great point on the common-sense part and how we are always going to need it in the working world," said Emma Mitchell.
Daniel Cirincione concurred, adding "We learned that common sense is very important in the workplace, and being smart and getting things done are very important traits to have in the world of work."