Donald P. Sutherland Elementary School unveiled its 2023-24 school flag on Friday during its Character Education Assembly in the gymnasium. Principal Jack Alvey and fifth grader Molly Hatch, who designed the flag, did the honors as each of them pulled on a rope to uncover the flag that was displayed high on the gym wall.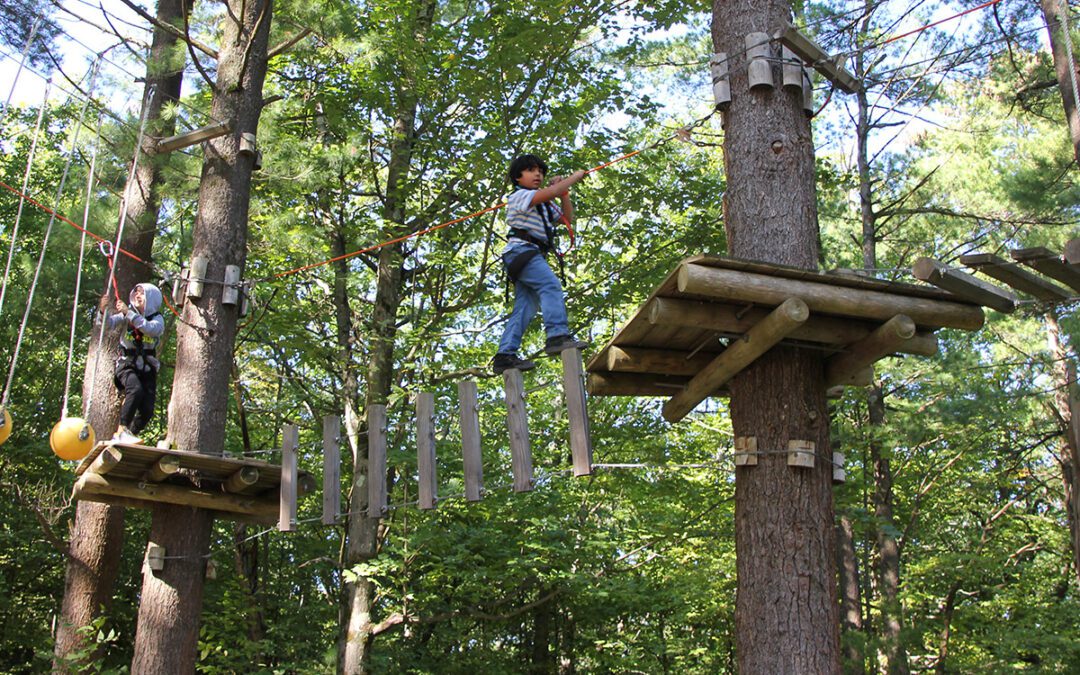 Genet 5th grade students stepped out of their comfort zones and out amongst the towering trees high above the forest floor in Thacher State Park on Wednesday. They visited the WildPlay ropes course as part of a field trip that focused on team building, exercise and fun.
Columbia High School's Elle Hutton '25 was named the Spectrum Athlete of the Week by News Channel 13 on Tuesday. Ms. Hutton is a kicker and linebacker on the Columbia varsity football team. She is 23 for 26 on field goals this year.