Meals will not be served on November 3, November 11, November 19 or November 25-27.
School cafeterias will be serving Pizza, Popcorn Chicken, Taco Salad, Sandwiches and more in the month of November! Meals, which come with fresh fruit and milk, are free for ALL students.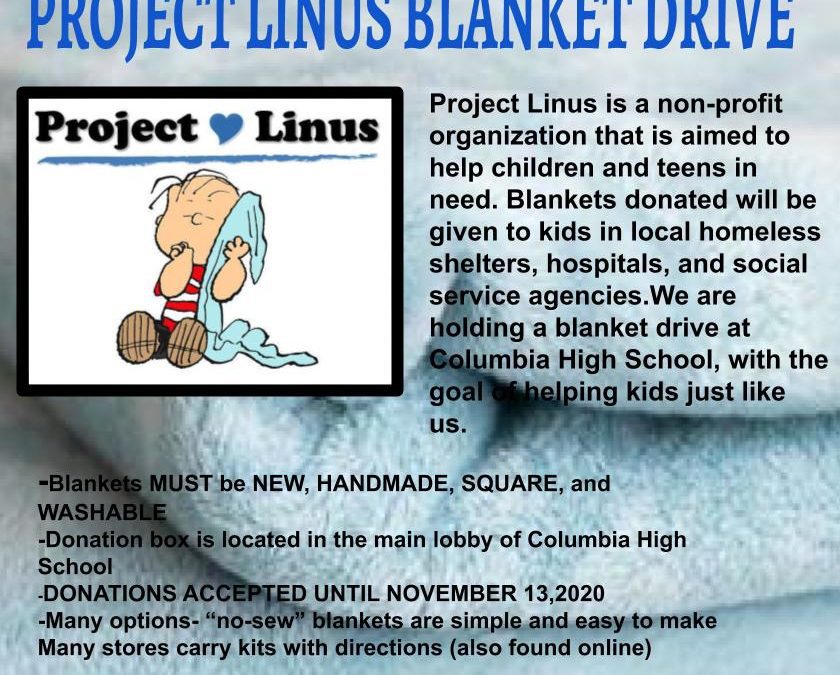 Columbia High School is accepting donated blankets as part of Project Linus. The blankets donated will be given to kids in local homeless shelters, hospitals and social service agencies.