2019-2020 Suburban Council Sports Start Dates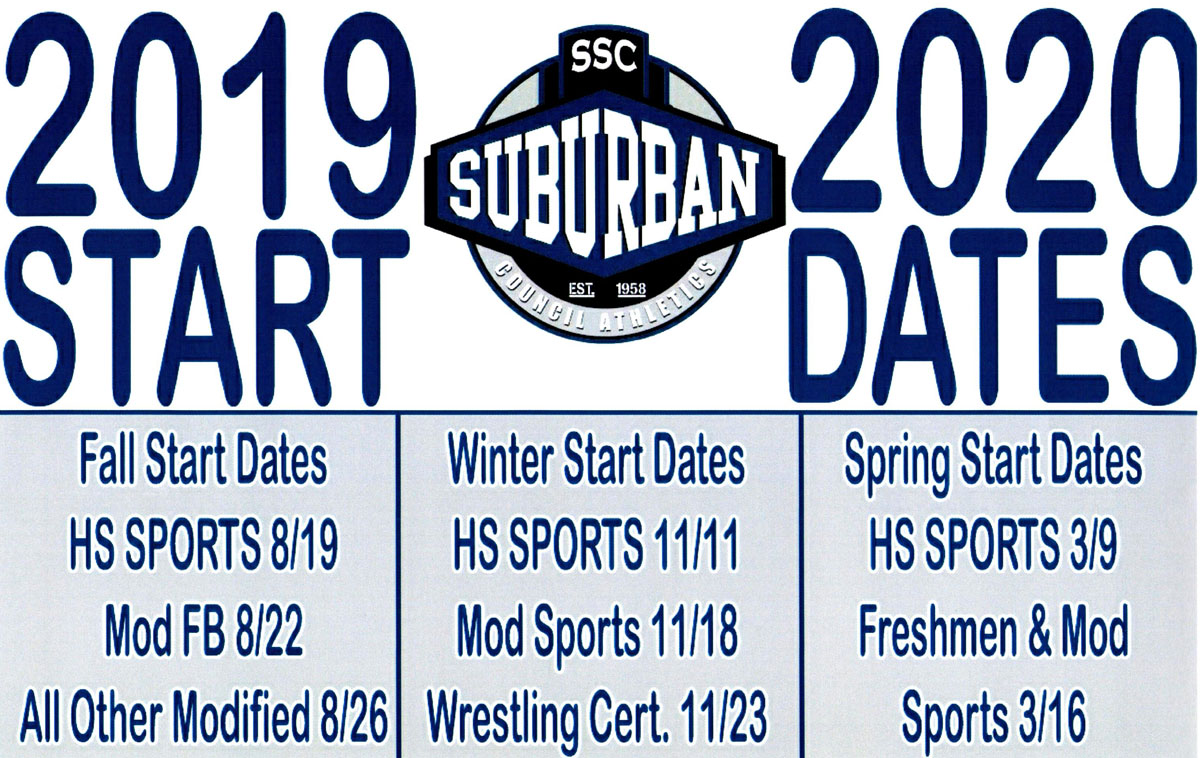 About Columbia Athletics
Columbia is a member of the New York State Public
High School Athletic Association, competing in
Class AA/A in Section II. Columbia offers nearly
70 levels (varsity, junior varsity, freshman and
modified) of interscholastic athletic opportunities
for boys and girls.
42 Sectional Titles and 6 State Championships
7 NYSPHSAA Sportsmanship Awards (2013, 2014, 2015, 2016, 2017, 2018, 2019)
20 of Columbia's varsity athletic programs had an average GPA of 90 percent or better in 2017-18
Contact
Michael Leonard
Athletic Director
518-207-2080
962 Luther Rd., East Greenbush, NY 12061
News
Logan Plowinske and Schuyler Lorette Qualify for Girls' Golf State Championships
-
Columbia girls' golfers Logan Plowinske and Schuyler Lorette continue to make history. Playing for the first girls' golf team in school history, the two seniors qualified for the New York State Girls Golf Championships. Congratulations!
Columbia Class of 2023 Collecting Used Sports Equipment for Winterfest Sale
-
Are you looking to get rid of old sports equipment that your children no longer use? Trying to declutter this fall? Well start collecting your items now and donate them to the Columbia Class of 2023 Sports Equipment Sale to be held at Winterfest on Saturday, January 18 at Goff Middle School.
Columbia Golfers Making History
-
Columbia High School seniors Schuyler Lorette and Logan Plowinske are making history on the golf course this season. Though they have both played golf for Columbia since they were in middle school, they are now hitting the links on their own girls' golf team – the first one in school history. They will be competing in the inaugural Section 2 Girls Golf State Qualifier on Friday.